Kufri is a great place to go adventuring if you want to do it in the middle of snow-capped mountains and chilly weather. This hill station in the Indian state of Himachal Pradesh, lies around 14 kilometers from the capital city of Shimla and is known for its spectacular natural beauty and pleasant climate. If you're looking for a spot to get your adrenaline pumping and take in stunning vistas of the Himalayas and a vast valley, then this place is a perfect getaway for you. Zip lining, hiking, skiing, cycling, skating, camping, and trekking are just a few of the various adventure sports available there. We've compiled a list of some of the top adventure activities in Kufri to help you choose the perfect way to spend your time there.
Top Adventure Sports In Kufri
Skiing-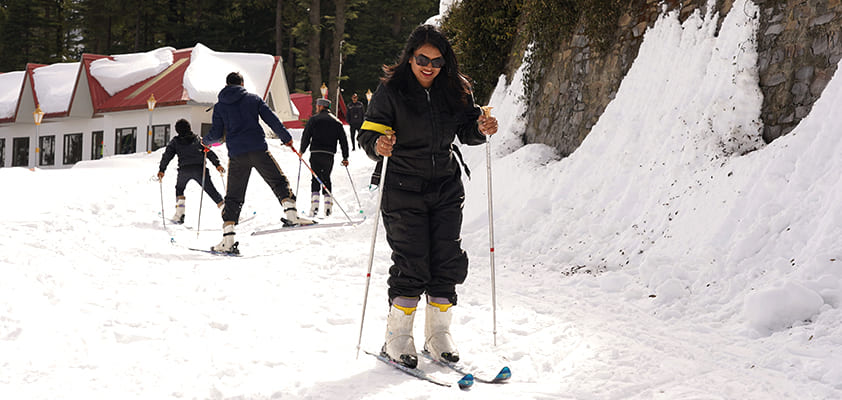 Winter delivers a burst of exciting and throbbing action in the shape of Kufri winter adventure activities. Skiing is one of the finest experiences that add excitement to the visit. Furthermore, following a snowfall, travelers have the opportunity to speed down the snowy slopes of mountains. The snow carpet and the road between the fields where vegetables are grown, which transforms into a skiing trail in winter, are buzzing with activity. In the winter, this is the place to go if you want to glide and soar through the snow while skiing. Rolling down the soaring mountain, with stunning views of the mountain and natural beauty, your level of enjoyment will undoubtedly be increased when skiing.
Time to visit: between December and February
Trekking-
Trekking is an adventurous activity that may be enjoyed by people of varying fitness levels and experience levels. Short hikes in the mountains may give city dwellers a taste of the pristine environment and natural splendor that await them beyond the metropolis. Kufri is home to some of the greatest hiking paths in the world, according to trekkers. This hill station is also the jumping-off point for many well-known hiking routes. If you're traveling alone or with a small group, or even if you're just a big family, trekking on these paths is an absolute must. The Mahasu Peak Trail is widely regarded as one of the world's premier hiking routes. For winter sports enthusiasts, Mahasu Peak is a must-visit destination. But in the summer, it becomes a fantastic place to go hiking. From Mahasu Peak, visitors may view the Himalayan ranges of Kedarnath and Badrinath.
Ice Skating-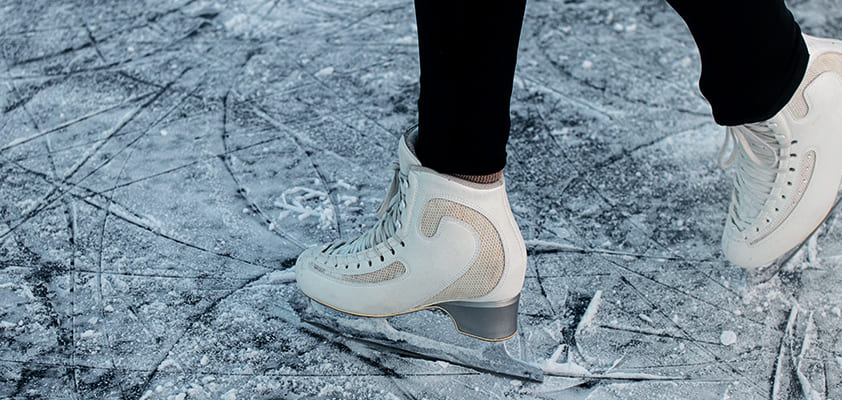 Ice skating is another well-liked extreme activity that can be experienced in Kufri. You won't find anything quite like it elsewhere, and the experience is really unforgettable. Several local areas provide naturally occurring ice surfaces, perfect for a fun day of skating. Don't risk injury to yourself by not wearing the required safety gear. Being there for even a short time is a once-in-a-lifetime opportunity and an unforgettable experience, even if it doesn't last forever.
Time to visit: between December and February
Ziplining-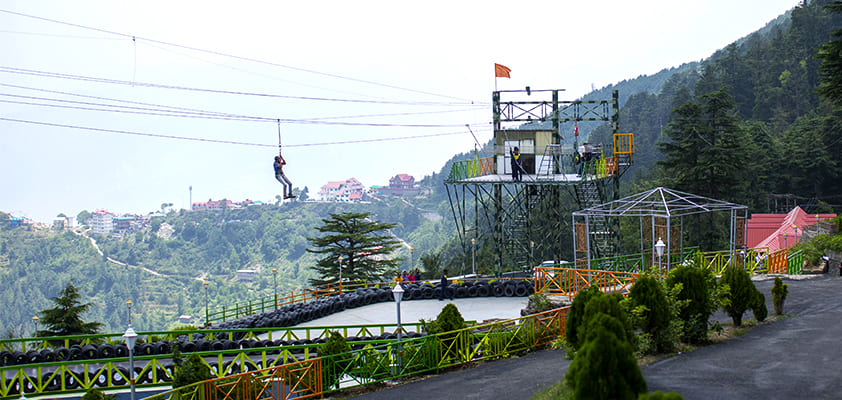 This Kufri adventure activity is incredibly exciting, and it may leave you with a surge of adrenaline as you hurry down the ranges from one to the next; nonetheless, every minute of it is worth the effort, and you can be sure that you won't end up regretting anything that you do. Being suspended in mid-air is a scary sensation that, on the other hand, provides a wonderful experience that you should attempt at least once in your life. Zip lining is a distinct kind of adventure activity that can be done in here. During this activity, travelers traverse a distance of 500 feet while traveling 70 feet in the air.
Horse-rides and yak-rides-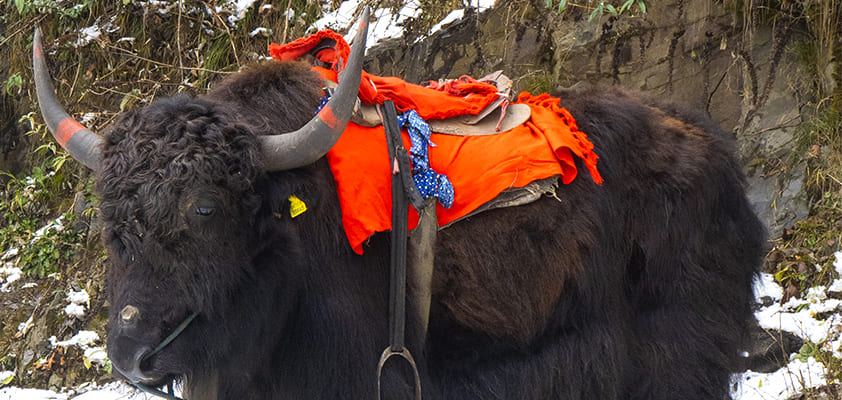 The slopes and the high mountain ranges definitely provide for an exciting adventure, but the sensation of being on the back of the horses and even the yak is one of a kind and really unforgettable. When young children travel with their families, one of the activities that they look forward to the most is getting the opportunity to ride a horse or a yak. Even more senior travelers find that horseback riding or riding yaks brings a smile to their faces. People who are visiting Kufri will have the opportunity to participate in an activity that is suitable for families. Yak riding is also particularly popular among youngsters, who delight in the leisurely pace afforded by the fluffy mount. At Mahasu Peak, you will have the most enjoyable time participating in horse and yak rides.
Cycling-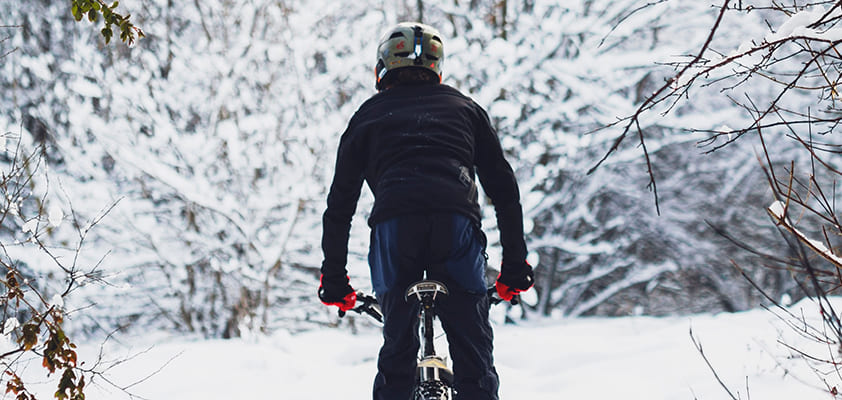 And for those who wish to keep up their overall fitness while still enjoying a thrilling adventure and plenty of fun, cycling through the verdant landscape of Kufri is an excellent option. For cyclists, the mountain routes that wind through this place are like heaven. You will also appreciate the surrounding natural beauty and the tranquility of the neighboring streams. Take your bike out for a spin and see parts of the world that have never been seen before. From June through September, you'll find ideal weather conditions, so they say.June through September are the best months for cycling
Tobogganing-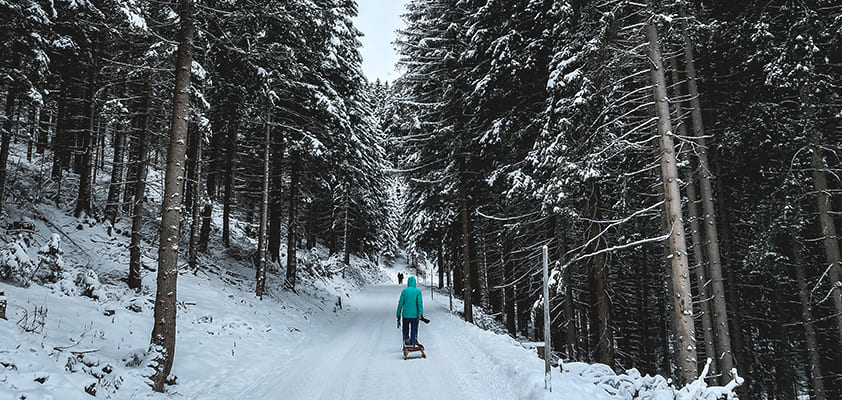 Tobogganing has grown in popularity in recent years as a popular snow adventure activity. Tourists may glide over the magnificent grasslands, huge slopes, and Alpine streams. Tobogganing is a much simpler and lower-level alternative to skiing for people who are unaware. When the youngsters are propelled into the snow on a toboggan, they may speed through the cold winds surrounding them. Furthermore, the verdant valley of Kufri provides the ideal tobogganing experience to all visitors, including children, particularly during the winter season when the ground is covered with snow. Two individuals may ride the toboggan and enjoy the thrilling journey together.
December to February are the best months
Visiting Adventure Resort-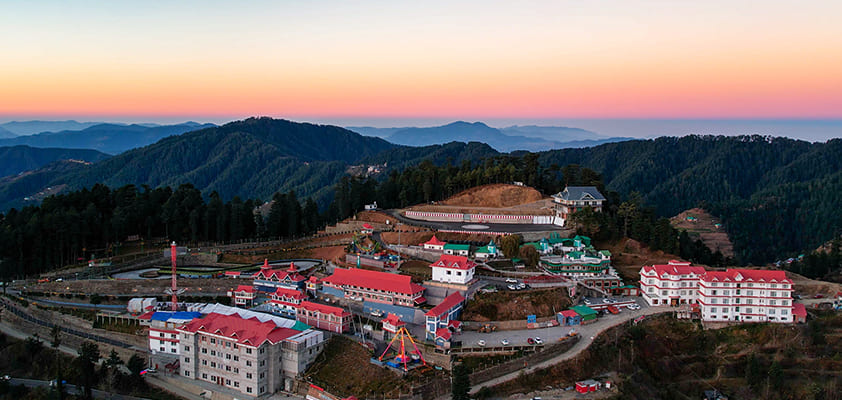 Kufri is home to a one-of-a-kind amusement park known as the Adventure Resort, which is set at a relatively high altitude. If you are here with the intention of having a good time with your family and friends, going to this amusement park should be on your list of things to do. The rides at this park are especially fun for children, and families may discover a variety of other activities to fill their time. Go-karting, paintball, trampolines, 5D theaters, Smash cars, Frisbee, and ziplining are just a few of the numerous rides that can be found at Adventure Resorts and are regarded as the top adventure activities in Kufri. In addition, there are many additional rides to choose from. Visiting this amusement park might be a terrific opportunity to enjoy the outdoors while having fun.
Conclusion-
Kufri is a popular hill station that is also known for being one of the most approachable tourist spots in all of Himachal Pradesh. Because there are a variety of activities that can be enjoyed throughout the wintertime, this place sees a large number of visitors at this time of year, making it one of the most popular times to visit the place.Even though it is a wonderful place to visit in both the summer and winter, there are more activities available during the winter months. People travel here to take advantage of the numerous outdoor activities available there since Shimla may sometimes get too crowded. Being there and staying at the hotel Twin Towers is a great choice since the location is in the middle of nature and offers both leisure and elegance at the same time. To fulfill one's desire for excitement in the great outdoors, one more alternative to consider is visiting an adventure resort. Experience a variety of rides, including ones that are suitable for people of all ages, and savor some delicious food.